Regaining normal gait after an ankle fracture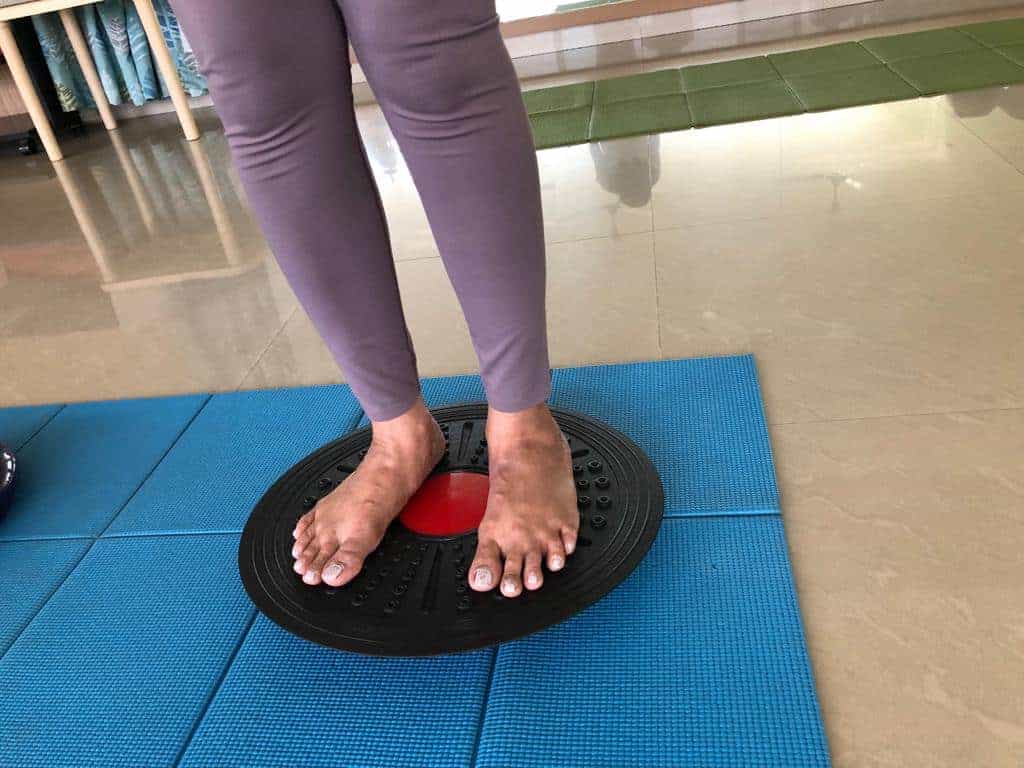 In our previous blog, we discussed the basic mechanism of the gait cycle. Here we look into how Rehab Pilates was used to regain this gait mechanism post an ankle fracture.
Anyone who has had a fracture will relate to the frustration one feels on being restricted by the orthopaedic cast. Even when the cast comes out, it takes a lot of time for regular mobility to be reinstated. And this phase is especially crucial. If the newly healed portion isn't trained properly, it can lead to permanent damage.
Nicky Lamba faced this very frustration after she injured her left ankle in a car accident. She suffered a calcaneal fracture or a fracture in her heel. After surgery and a period of six weeks of restricted movement, when her orthopaedic doctor allowed her to walk, it wasn't the same as before. Although she continued walking, it caused immense pain in the ankle.
When she came to Moushu's Pilates Studio, Dr. Moushumi Kuvawala not only used traditional physiotherapy methods but also included Pilates for her rehab routine.
Due to the fracture being in a weight-bearing bone, Nicky had developed an incorrect gait which had led to a loss of alignment in her pelvis. The strength in the muscles surrounding her knees had also reduced.
Our feet play an important role in sending signals to our brain about the position of the body in space. While we walk, if we twist our ankle and are about to fall, it is this sense of position or proprioception which signals the brain to kick in the balance mechanism. Nicky's injury, like any injury in or around the ankle, had also distorted the proprioception of her body.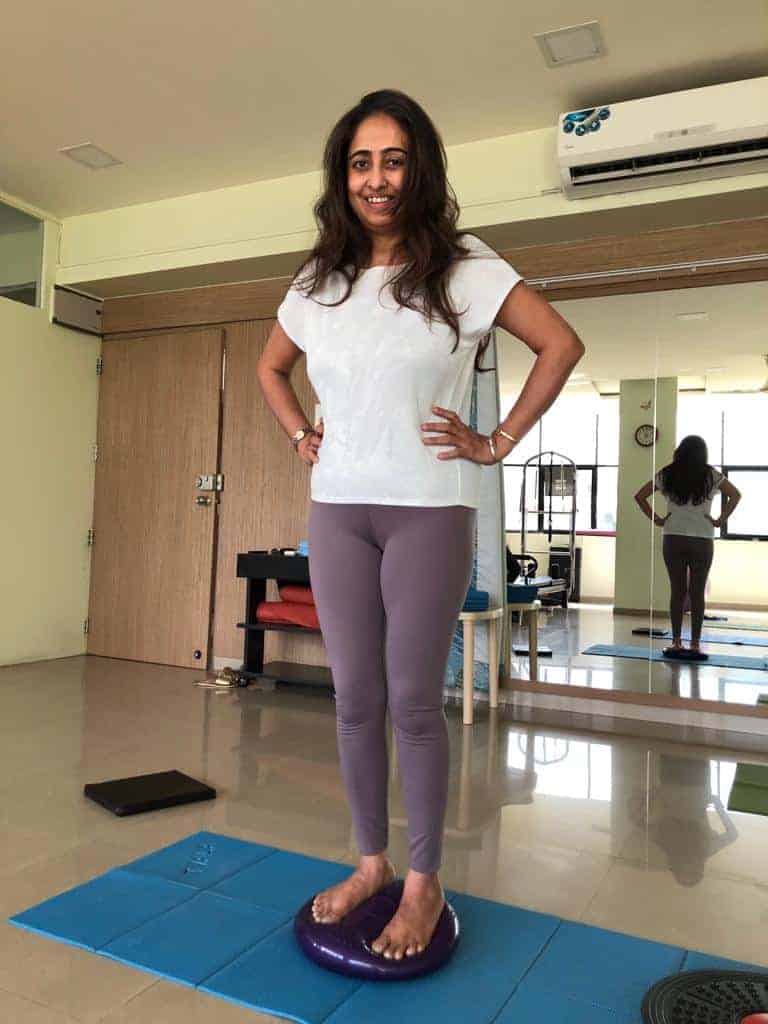 Beginning with ankle mobilisation, Dr. Moushumi worked on retraining Nicky's gait, ankle upwards. With the help of the balance disk, her foot was allowed to bear weight. These forces of weight-bearing led to bone regrowth and remodelling. Challenging the balance of her body on the wobble board, an unstable surface also helped to stimulate proprioception.
Then she introduced various core-strengthening Pilates exercises. The Bridge helped with spinal mobility and increasing gluteal strength. Different ab exercises helped to regain oblique musculature and alignment.
As her inner core became stronger, it helped correct her pelvic alignment. With the help of Rehab Pilates and numerous props, Nicky's ankle and pelvis became stronger, and she regained the proper gait mechanism.
A writer and Pilates instructor by profession, and a lawyer by education, Tarannum is passionate about art, travel, fitness and food. She has been practicing Pilates for the past five years at Moushu's Pilates Studio and has experienced the transforming effects of it on her body, firsthand.