Swimming and Pilates: Training on the ground is equally important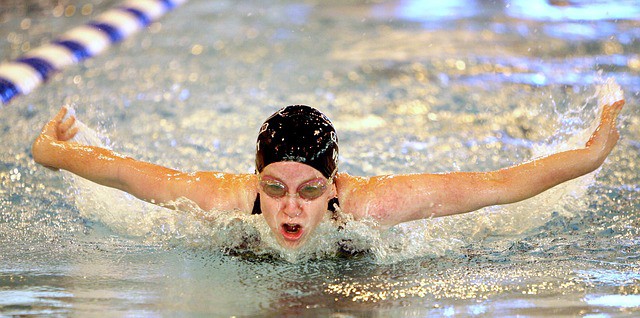 Swimming is different from most sports. Being a water sport, the biomechanics of the body works differently as it isn't our natural habitat. Water is 784 times denser than air, and pushing through water requires a different level of limb coordination, muscle strength and proprioceptive awareness.
Effects of buoyancy affect the body differently than gravity and hamper the speed, agility and balance of a competitive swimmer. To counter the horizontal resistance of the water, a swimmer requires an extremely strong and stable core. Moreover, she requires a higher range of mobility in her arms and shoulder. This whole range of motion to glide the trunk forward challenges the joints. This requires dynamic stretching and balance training.
For swimmers spending most of their time training inside the water and striving to get ahead in their game, it is probably time to step out of the water. No, not to give up, but to start training on the ground as well, as opposed to just inside the water.
Two young National Level swimmers shared their experience of training at Moushu's Pilates and how it helped them in their sport.
Trisha Shingote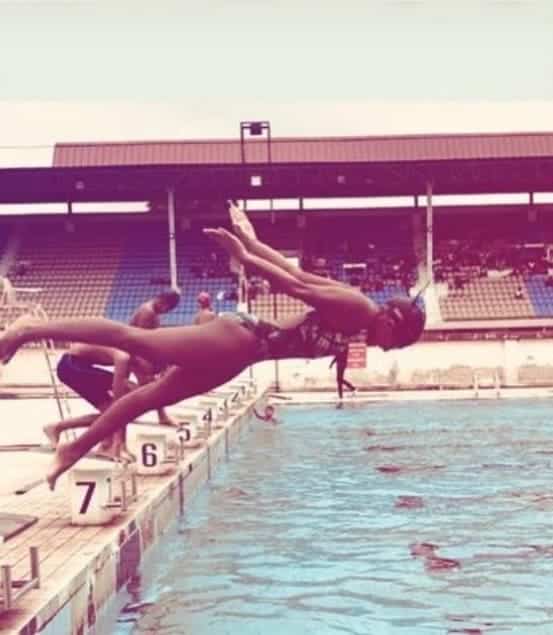 Trisha Shingote, aged 18, has participated in 4 National Level swimming championships so far and preparing for her next one this November. She is a freestyler. A year back she had developed tight knots in her trapezius muscles which was causing tremendous pain in her shoulders and back during the rotatory motion of her arms. At Moushu's Pilates, Trisha not only learnt various exercises to relieve her swimmer's shoulder but numerous core strengthening exercises. She incorporated these into her regular training regime and was really amazed by the change it got in her body. No amount of rehab could have helped as much as "prehab", in the form of Pilates, worked to strengthen her muscles and improve her movements in her sport.
Aaliyah Kuvawala
Another young swimming champ, Aaliyah has been practising Pilates with her swim team once a week and has seen a marked change since then. Under Moushumi's guidance, the team learned basic Pilates exercises along with the right form of the body and techniques of breathing. Their balance improved gradually and so did their awareness of the various muscle movements of their body on the ground and underwater. With more and more sessions, as their core became stronger, they realised their starts became more powerful and they could propel themselves forward with greater force now. And great starts led to amazing winning finishes.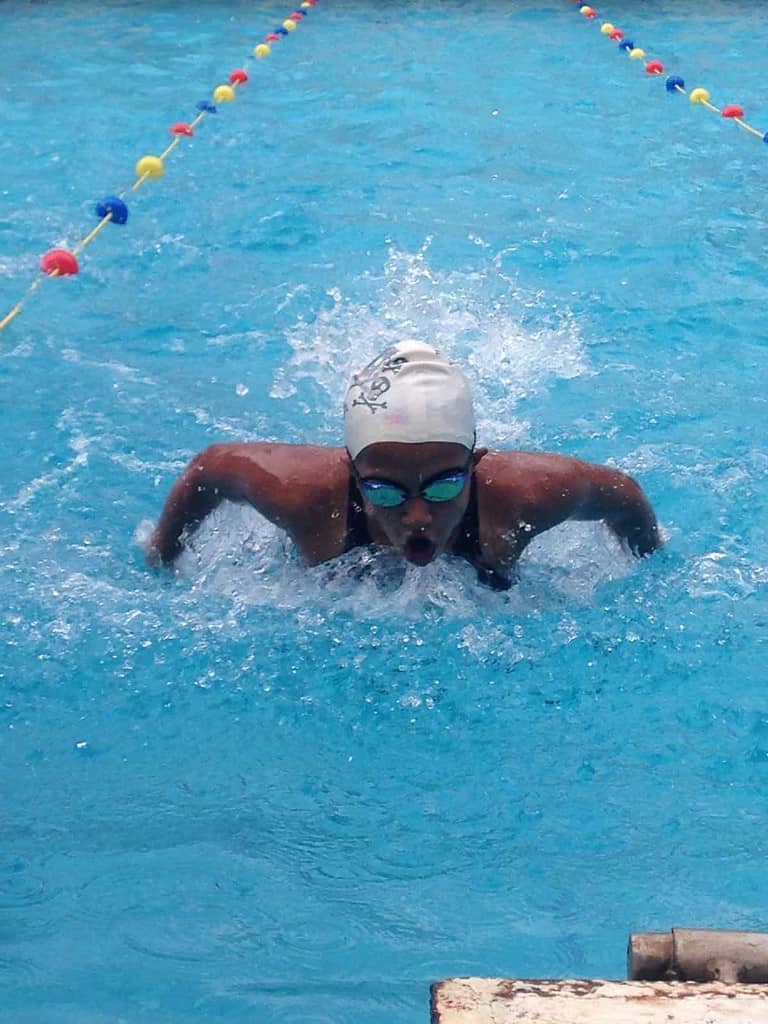 Personally, Aaliyah noticed that the soreness in her body post any competition disappeared quicker ever since she had started practising Pilates regularly. She has been swimming since she is 8 years old and has a rounded shoulder posture. Her neck and shoulders used to pain a lot. Over a span of just few months, the cramps in her neck have become more spaced out than before. Pilates takes time, but it is extremely effective. One can see the improvements in a couple of sessions itself.
Aaliyah's training has led her to win many gold and silver medals at State Level and go on to the Nationals four times. She even took part in an International biathlon which included a 500-metre swimming race followed by 2 kilometres of running. The sudden shift from the buoyancy of water to the ground can be destabilising for many. But Aaliyah's training of Pilates helped her find her balance easily and recover quickly post the swim to run and reach the finish line.
Michael Phelps might be gifted, but he sure did train a lot on the ground too to become number 1. For most swimmers, it is the tiny nuances and these small changes in their training which can get them to reach the finish line first.
Read how Pilates is more than just rehab for sportspersons who play tennis, badminton, squash, etc.
A writer and Pilates instructor by profession, and a lawyer by education, Tarannum is passionate about art, travel, fitness and food. She has been practicing Pilates for the past five years at Moushu's Pilates Studio and has experienced the transforming effects of it on her body, firsthand.