Why many professional dancers are turning to Pilates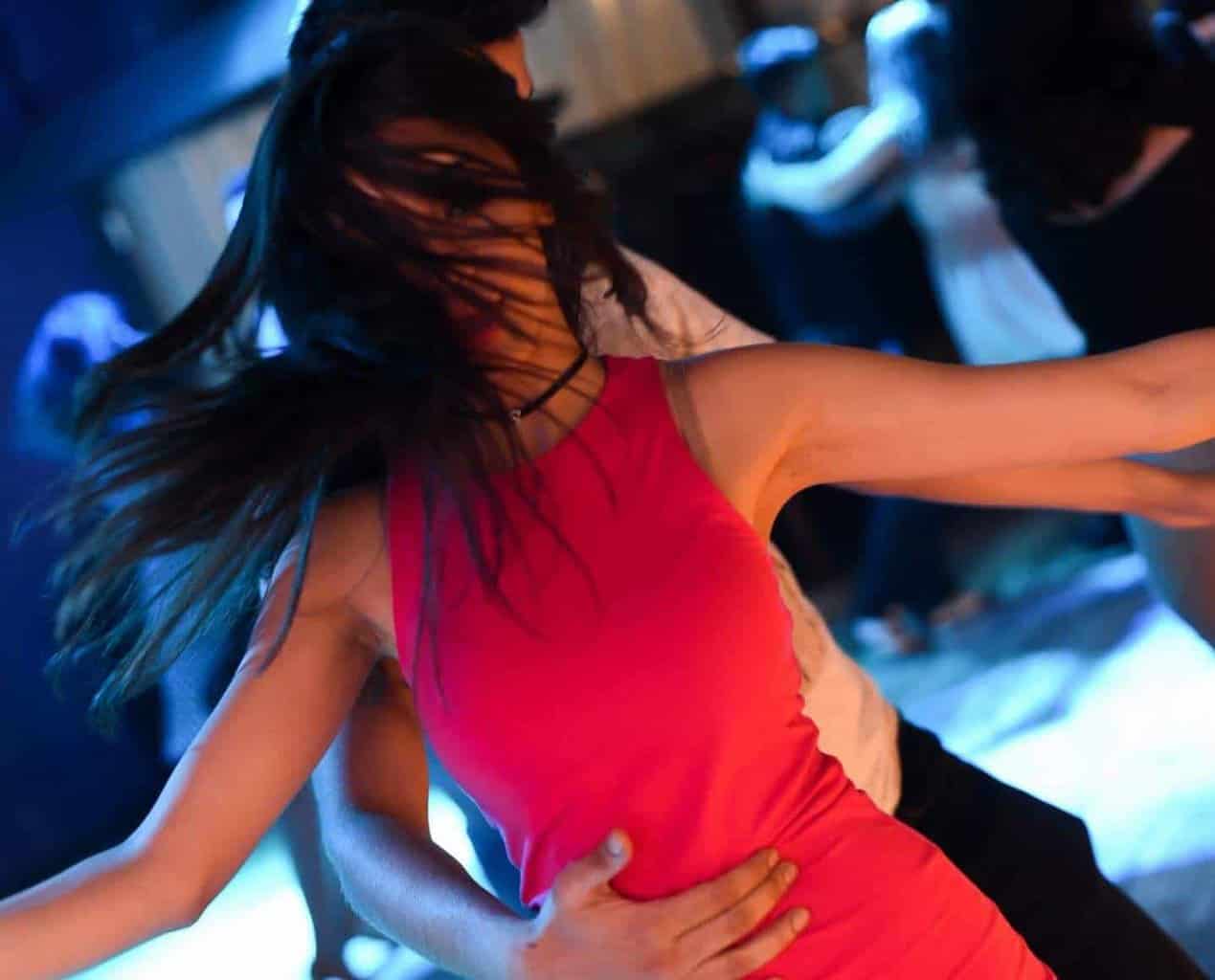 When Joseph Pilates opened his fitness studio in New York, little did he know that by sharing an address with the New York City Ballet he would draw hundreds of ballerinas to become dedicated students of Pilates. Some of the early students and proponents of Pilates were indeed dancers like George Balanchine and Hanya Holm. In fact, Holm, who was one of the "Big Four" of American Dance, designed her modern dance curriculum with numerous Pilates principles in mind.
Dance is fluid movement. A dancer requires flexibility and strength. In the industry now, it is widely acknowledged that a dancer needs to supplement her practice with other exercise forms. Pilates' connection with dance has made it a natural choice for many.
Poise, control, balance and flourish are the strengths of a great dancer. All dance forms, whether classical, folk, modern or contemporary, require tremendous core strength to hold the postures, balance or move. For instance, Belly dance originates from the core. Usually, belly dancers do warm-up and cool down with Pilates exercise routines. Training the core, then, becomes one of the most important parts of becoming a good dancer.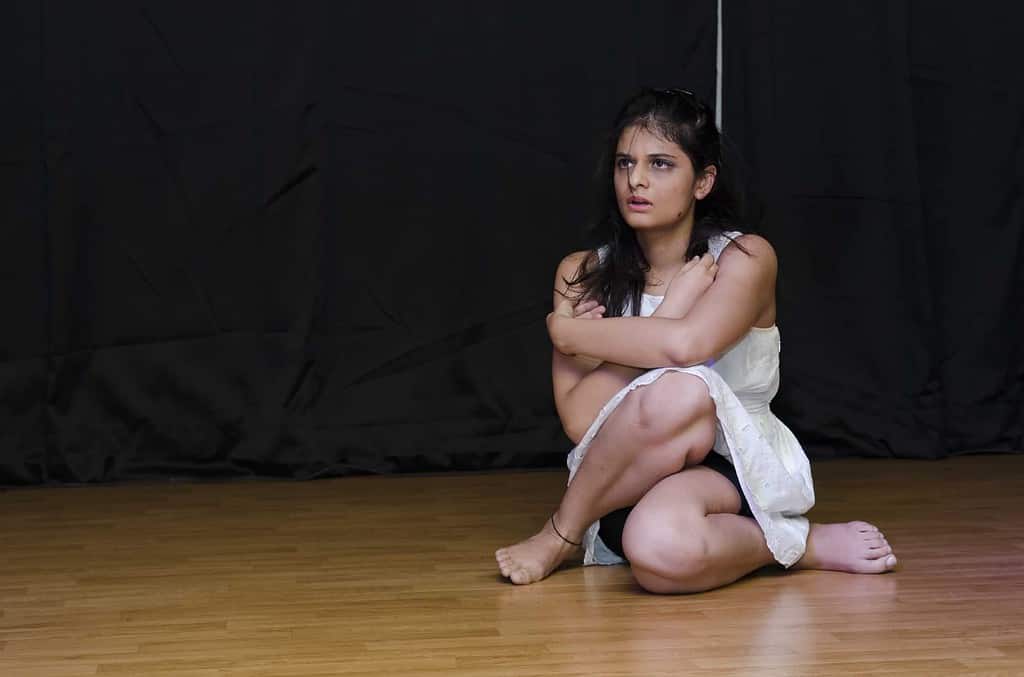 Karishma Harlalka
Some of our oldest clients at Moushu's Pilates studio are dancers.
Karishma Harlalka who is trained in multiple dance forms has gained an acute awareness of her body over the one year of doing Pilates at Moushu's. It has improved her posture drastically. The continuous cueing to correct posture that happens at Moushu's Pilates has become ingrained in her mind. So even while dancing she automatically remembers to keep her pelvis in neutral, relax her chest and stop shrugging her shoulders. Especially while doing Bharatnatyam, everyone tends to stick their posterior out, which hurts the lower back and pressurises the knee. With Pilates, she has learnt to keep her pelvis and spine in neutral while dancing too.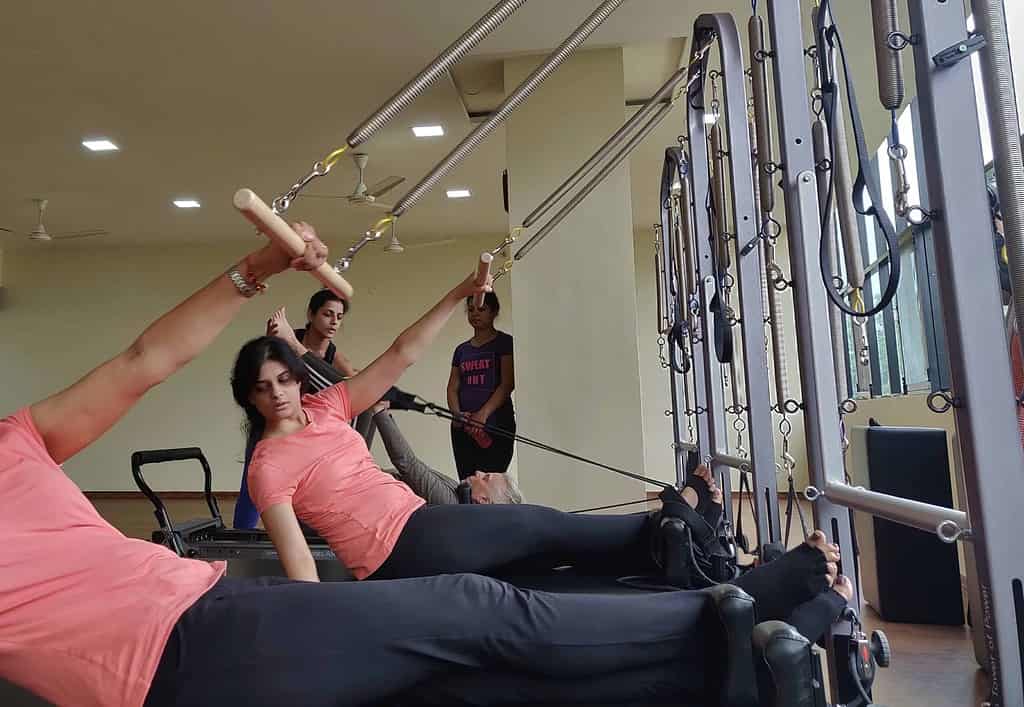 Karishma Harlalka
Moreover, regular practice of Pilates has helped her centre herself, increasing stability and balance while holding postures of dance. The concentration on breathing while working out has been a form of meditation for Karishma. It has helped her focus better. Also, while doing a floor roll in Contemporary dance, she has observed how using the breathing pattern has helped her get better momentum.
Saumya Joshi is a salsa dancer and is on her way to becoming a Pilates instructor now. In Latin American dances which are leader-follower dances, the follower should also be able to hold one's own weight in the swift movements. This requires a strong core. Earlier, Saumya noticed that she would perform spins with ease, but her landings were all over the place. As she started practising Pilates, her core has become stronger and now she stops her spins with as much grace as she does the spin itself.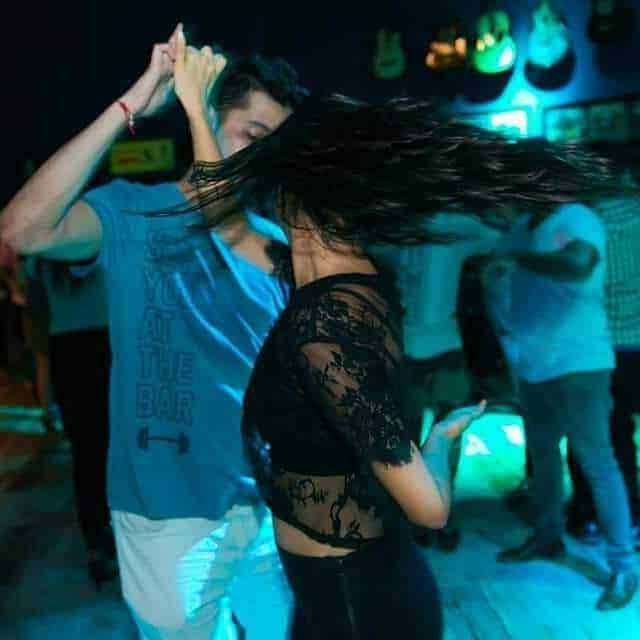 Saumya Joshi
Latin American dances concentrate of upper body movements a lot. It requires shoulder, scapular and lumbopelvic stability. Pilates has helped her isolate movements and hold her dance posture correctly, without causing pain to herself. Her range of motion has increased tremendously. When she started dancing, she recognised an imbalance in her alignment. By working on her weaker side, Moushu has helped her gain better balance.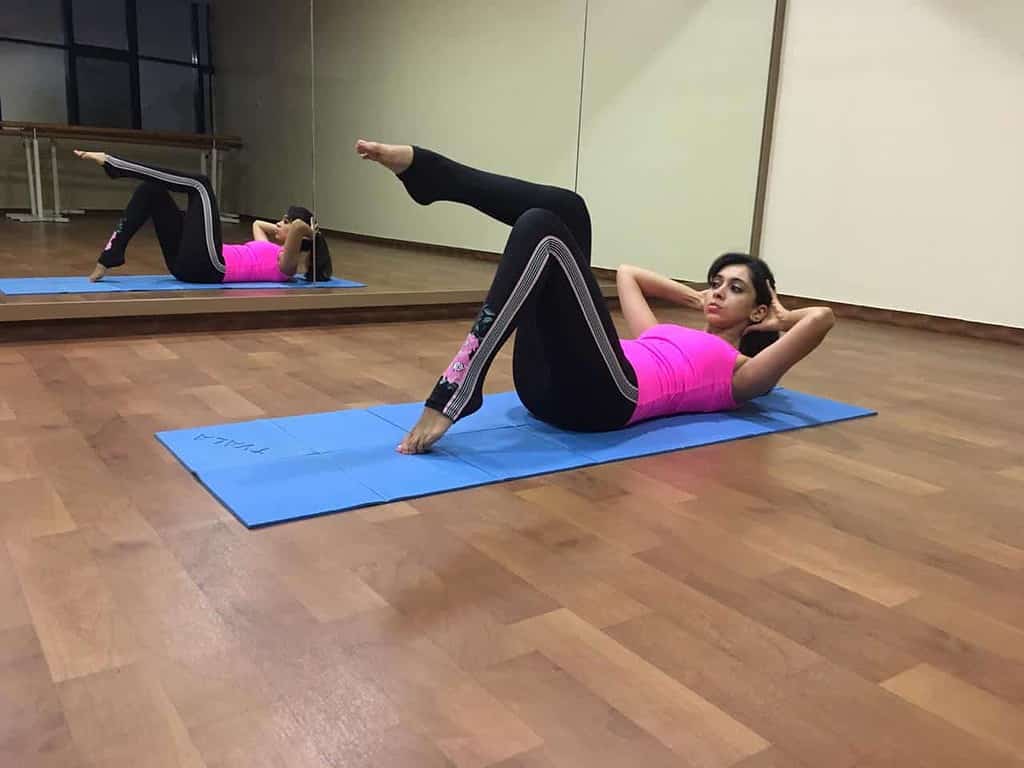 Being a professional dancer demands a lot physically from one's body. The repetitive use of certain muscle groups makes them fatigued, making them prone to injury. The rehab component of Pilates is restorative for a dancer's tired muscles. For Karishma, it has helped her recognise her Achilles heel and work around that while dancing. And for Saumya, it has made her movements smooth and fluid.
No dancer would want an injury to end their dance career. Pilates will help you avoid those. And if you end up stronger and leaner, who wouldn't want that?
Flowing movements done with precision concentration and control are the crux of any dance form and they are the crux of Pilates principles worldwide.
Read about how a serial-marathoner improved her running with Pilates.
A writer and Pilates instructor by profession, and a lawyer by education, Tarannum is passionate about art, travel, fitness and food. She has been practicing Pilates for the past five years at Moushu's Pilates Studio and has experienced the transforming effects of it on her body, firsthand.