Basic Gait Mechanism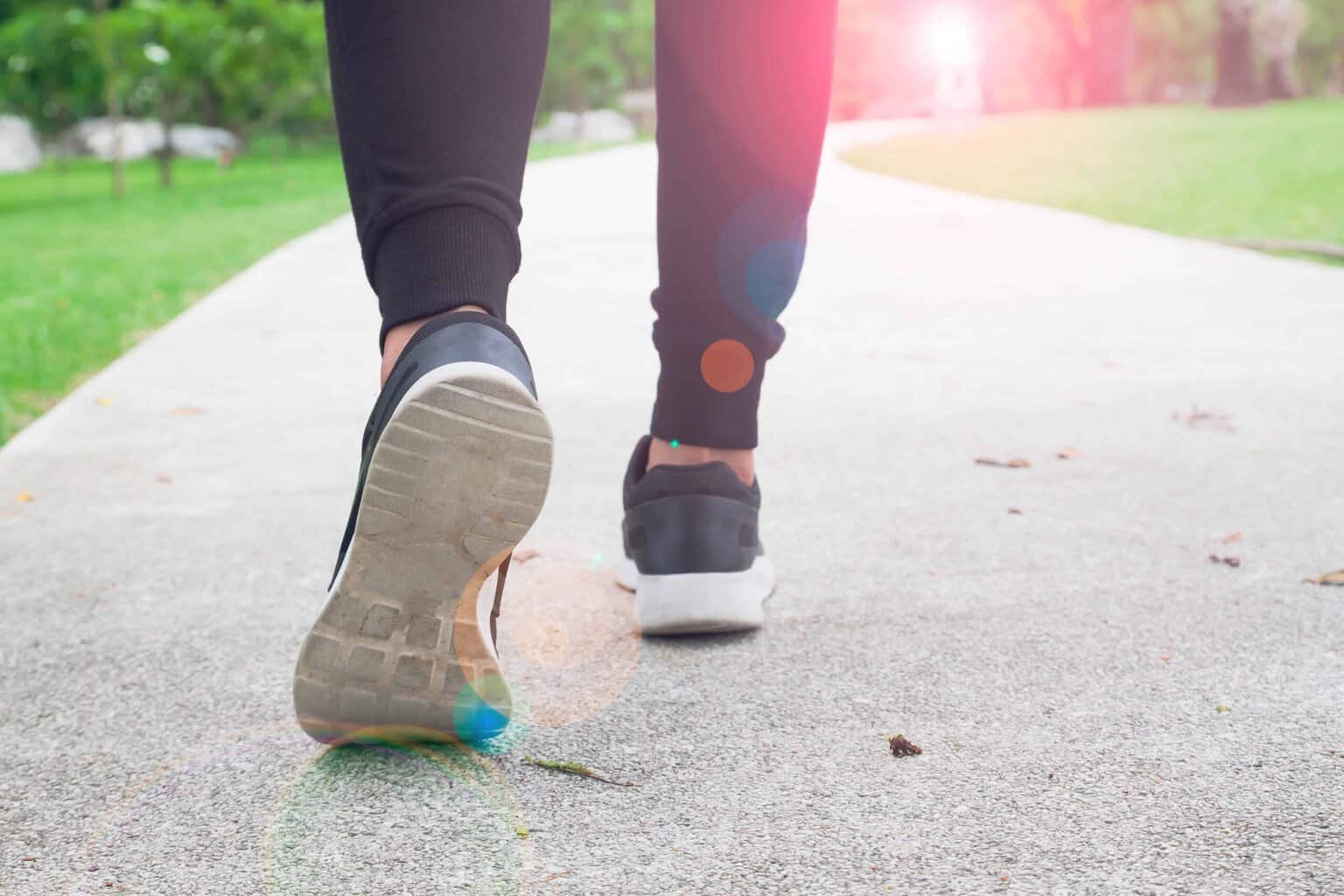 No one really teaches us to walk. It's only when we get some injury or develop any problem that leads to an abnormal gait that we need to correct it. This blog explores the basic gait mechanism.
Walking is a natural instinct as the human body is built for locomotion. From primates who walked on four legs, our body has evolved to take the weight of our entire body on two legs. In this process, a mechanism has developed to balance the body. It requires strength and coordination to walk in what is considered a normal gait.
While it might look like a lower body movement, walking involves ankle mobility, trunk control, arm movement and a lot of balancing.
Ankle:
When we put even one step forward, it sets into action various systems in our body. Our weight is transferred from both legs to a single leg in a rolling motion. This weight shift should ideally happen heel first. And when the weight is being transferred to the ball from the heel on the front leg, it is the back foot which propels the body forward. A major role is played by the ankle joint in this. The mobility and flexibility of the ankle affect the smoothness of the movement.
Core:
Overarching of the back and unnatural swaying of the hips puts a strain on the lower back. This can be avoided if one has a strong core and trunk control. Trunk control comes from lumbar pelvic stability. This can be developed by working on the inner core muscles in Pilates, along with the strengthening of the quadriceps and glutes.
Arm Movement:
Anatomically, we are built for cross-body movements, walking is one of those. The alternate arm swing is the part of this sling system of our body. The muscles in the opposite side of the upper body work in synergy with the muscles in the lower body. As we walk, and our arms swing, we work the anterior and posterior (front and back) slings, while the lateral (side to side) sling maintains stability. Swaying of the arms or holding them too stiff while walking can hinder the speed and expend unnecessary energy.
Balance:
The most important component of the correct gait is balance. Our body has a sense of proprioception or a sense of position. There are various sensory neurons embedded in our muscles, ligaments and inner ear fibres which give us a sense of where our body is in space. Walking, or any weight-bearing exercise challenges the proprioception of the body and makes it stronger. Some people tend to take extremely long strides which challenges the balance of our body.
Correct your gait
Most doctors recommend a morning walk to break the regular sedentary lifestyle of busy city-dwellers. This cardio exercise can be very effective if the gait pattern is right.
There are different types of abnormal gaits which develop due to injuries, illnesses and genetic issues. These require attention and correction by experts.
There are different patterns like twisting, waddling and swaying sideways which instead of using the right muscles, strain the body and result in extra loss of energy. Some people also develop a postural slouch over time. This leads them to drag their feet while walking and the gait ends up looking very ungraceful.
Another cause of concern is incorrect footwear. Wearing heels for a very long time can damage the normal gait by hampering ankle mobility and putting pressure on the hamstrings. Wearing stiff and heavy shoes too can reduce the mobility of the ankle. If the ankle is not flexible, the foot lands harder on the ground and this impact of the foot flat on the ground hurts the back.
After injuries and due to some medical conditions, especially neurological, developing an abnormal gait is common. But if these abnormalities develop over time as a habit, they can harmfully alter the muscles, causing wear and tear. However, these can be corrected with the right amount of Rehab Pilates and physiotherapy.
If done mindfully, walking will really benefit you. So, whilst you walk, you might be doing it mindlessly. Take a moment to pause, correct your posture, find your balance and then stride forward.
In our upcoming blogs, we will be exploring how to correct various gait abnormalities.
Find out the key elements of Pilates which can prevent injury and pain.
A writer and Pilates instructor by profession, and a lawyer by education, Tarannum is passionate about art, travel, fitness and food. She has been practicing Pilates for the past five years at Moushu's Pilates Studio and has experienced the transforming effects of it on her body, firsthand.