Anatomy

and Movement Series
Wonder of Anatomy and Movement Series
Duration
1 or 2 day modules
Eligibility
Open to everyone
Moushu's Pilates Education
An Internationally recognized course by Moushu's Pilates Education and Transcend Fit
all about the Wonder of Human Anatomy through a detailed series of online courses with an emphasis oN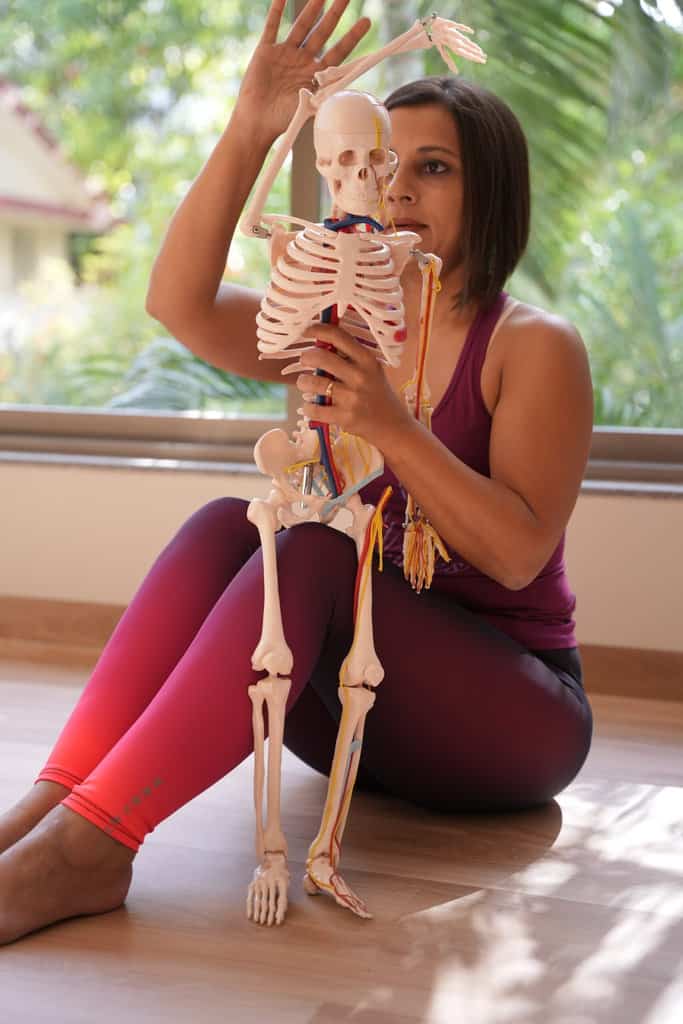 SPINE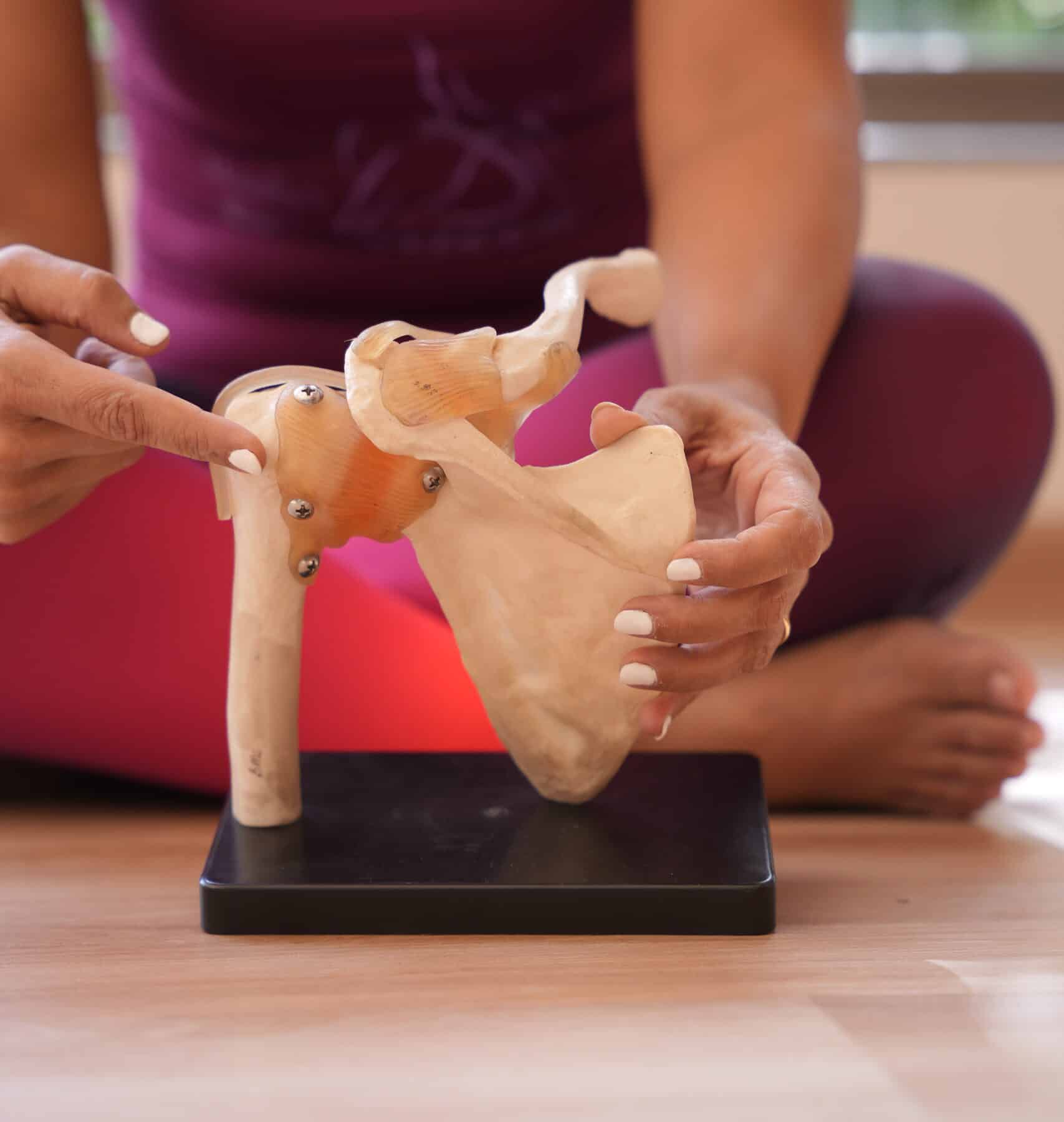 JOINTS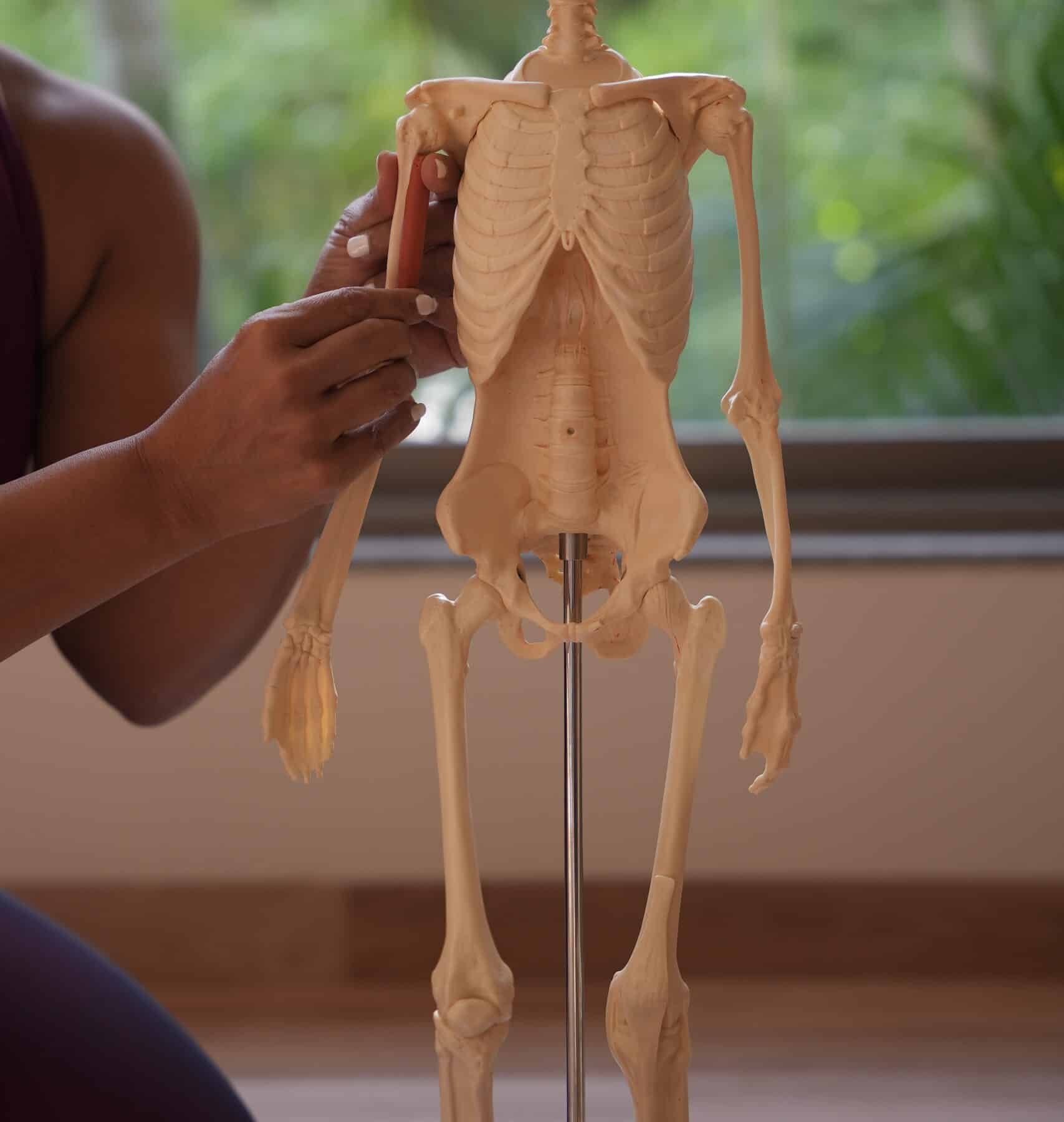 MUSCLES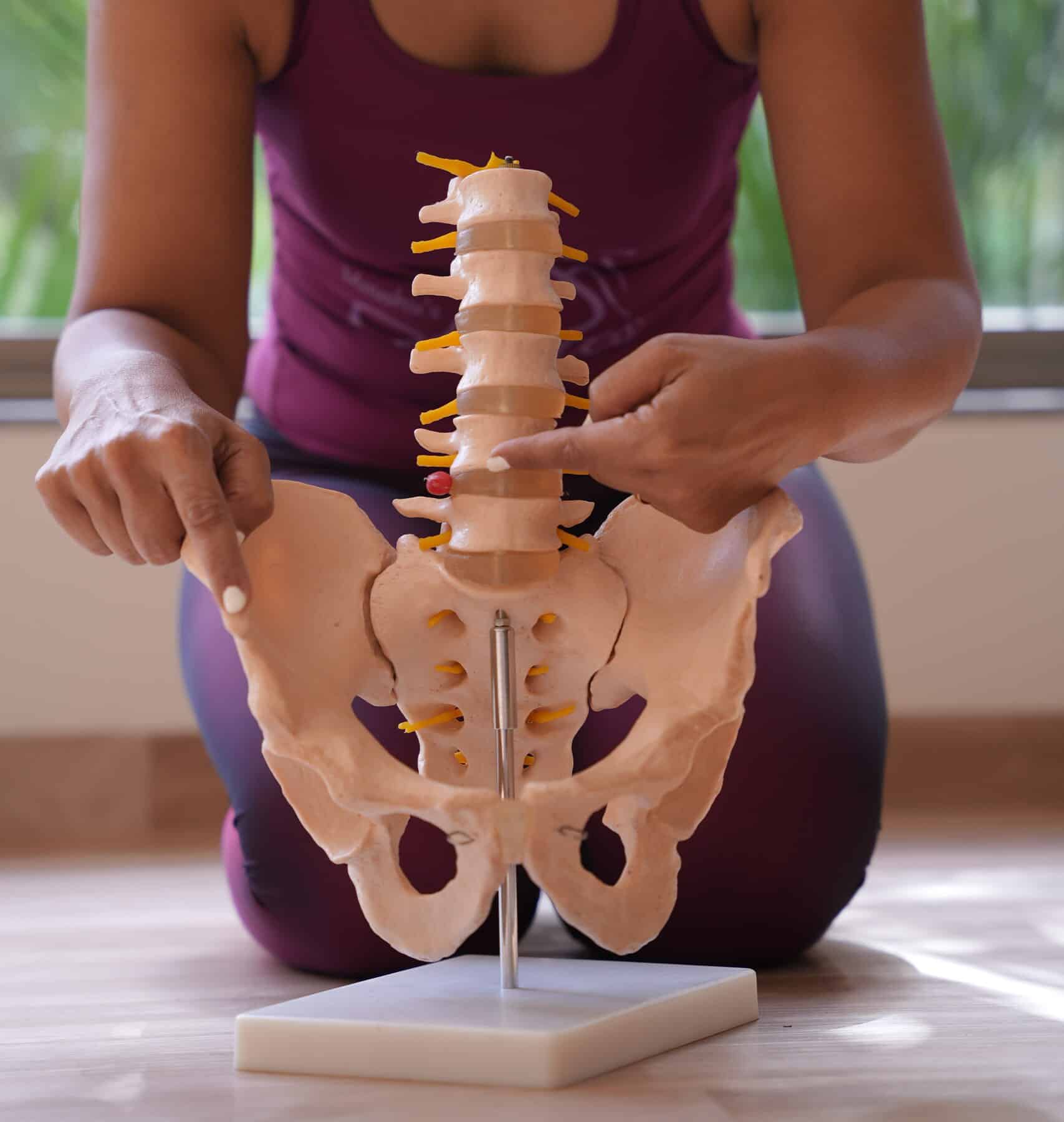 FASCIA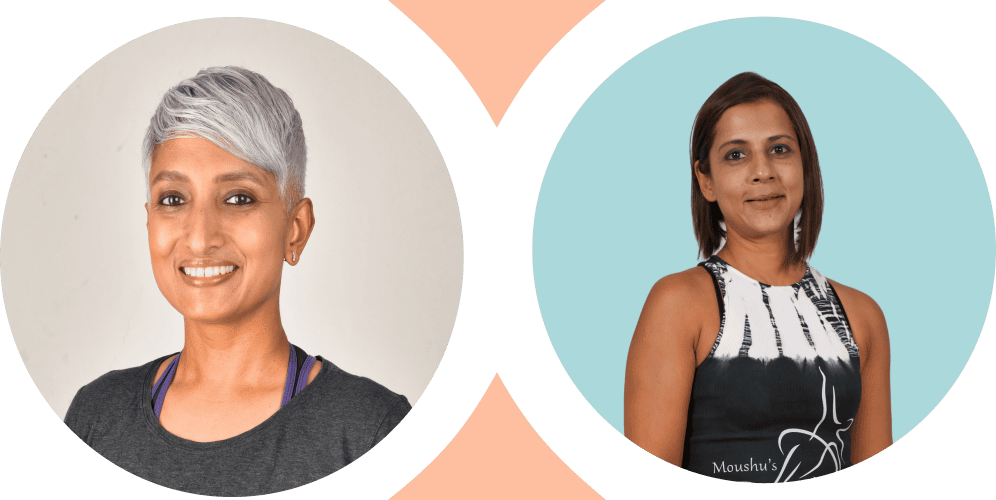 This series is open to anyone, especially movement instructors and everyone interested in human anatomy.
Moushumi Kuvawala, in association with women's health specialist and movement therapist, Sneha Krishna.
A series of 4 one-day courses covering the fundamentals of anatomy to the role of muscles to produce movement.

Description of the skeletal structure, movements at the respective joints, and muscles acting to produce the movement are also linked to the final aim of exercises principles for fitness and rehabilitation.

1. Fundamentals of Human Anatomy 
2. The Axial Skeleton (Spine)
3. The Appendicular Skeleton (Lower Extremity)
4. The Appendicular Skeleton (Upper Extremity)

Anatomy in Three Dimensions
Eligibility
Open to everyone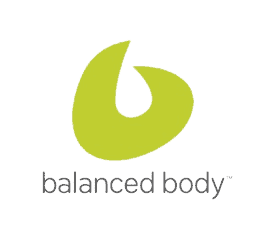 Learn more about your body and human anatomy with a fun, interactive 2-day internationally certified course from Balanced Body (USA), using skeleton models and clay!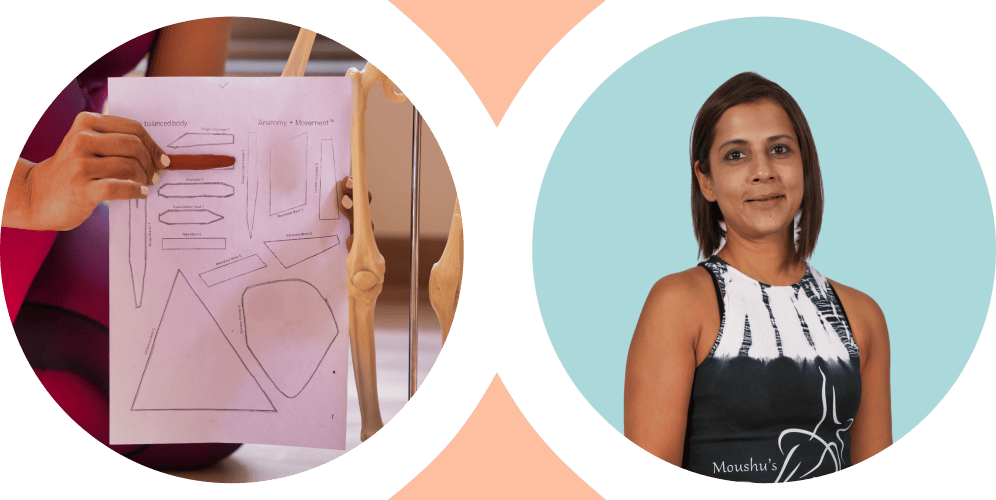 Anyone can do this course. Strongly recommended for Balanced Body (USA) trained Matwork and Equipment Pilates Instructors.
Learn from Moushumi Kuvawala, Master Instructor for Balanced Body's Anatomy in Three Dimensions.
UPCOMING COURSES:
WONDER OF ANATOMY and MOvement
Musculoskeletal Series
dateS : JUL 10 – 13
Venue : ONLINE
12 PM – 4 PM
UPCOMING COURSES:
balanced body's anatomy in three dimensions
date : sept 14 – 15
Venue : pune
 9 AM – 5 PM