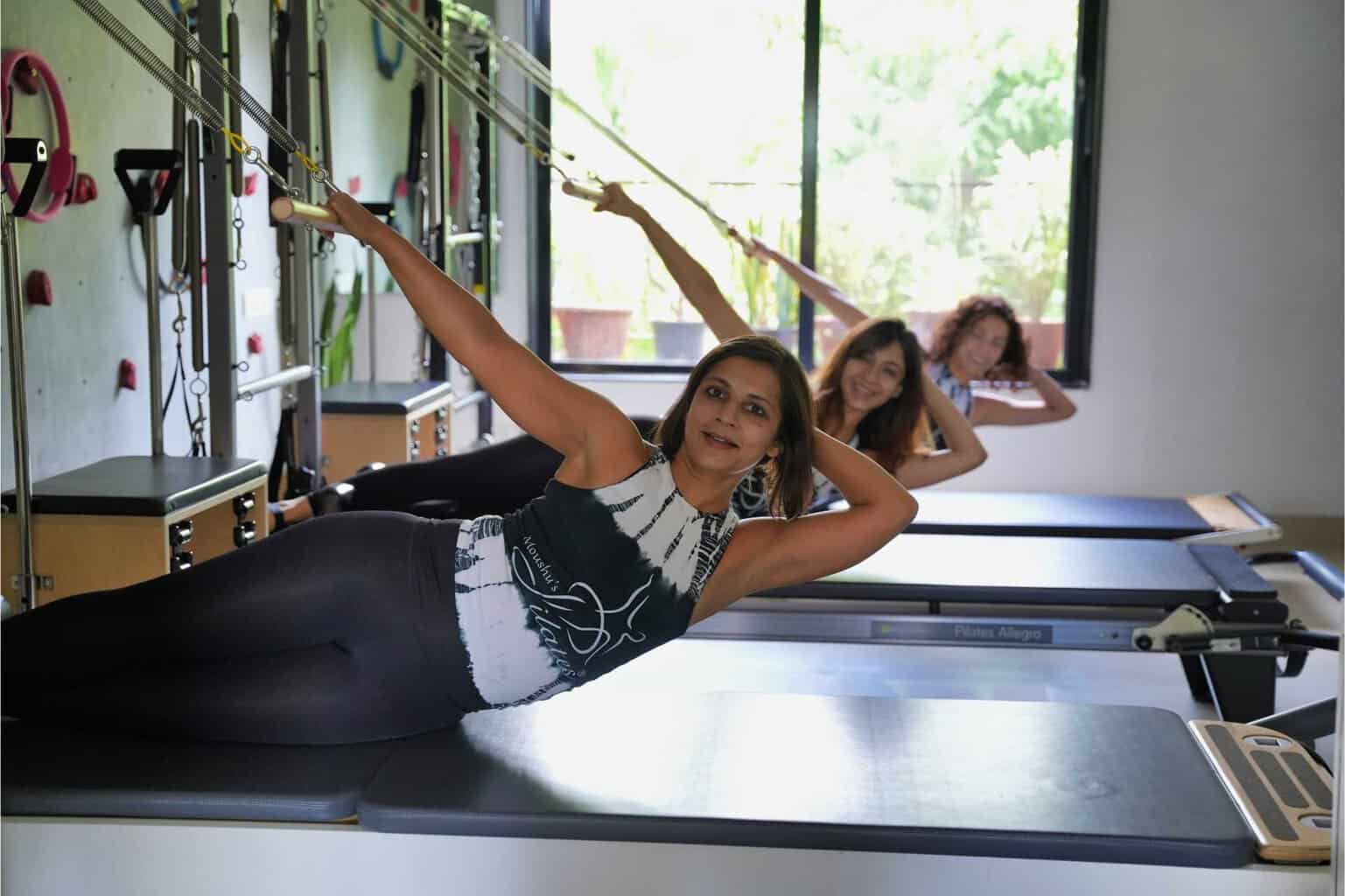 LEADING PILATES BRAND
IN INDIA
We offer a range of classes from Matwork Pilates to Equipment Pilates, as Group and Personal Training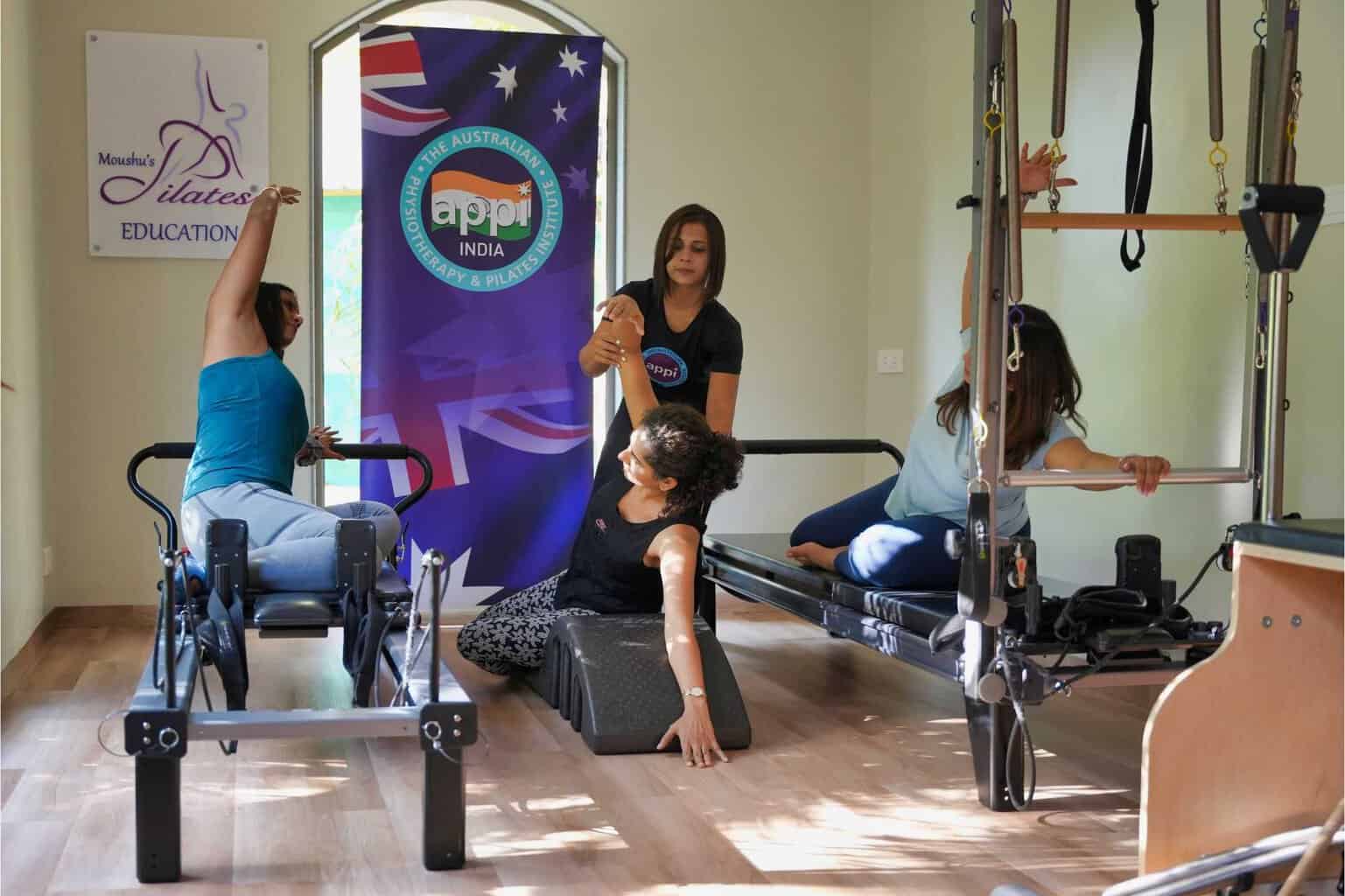 INTERNATIONALLY CERTIFIED
COURSES FOR INSTRUCTORS
Learn from Master Instructor and Physiotherapist, Dr. Moushumi Kuvawala and become a Pilates Instructor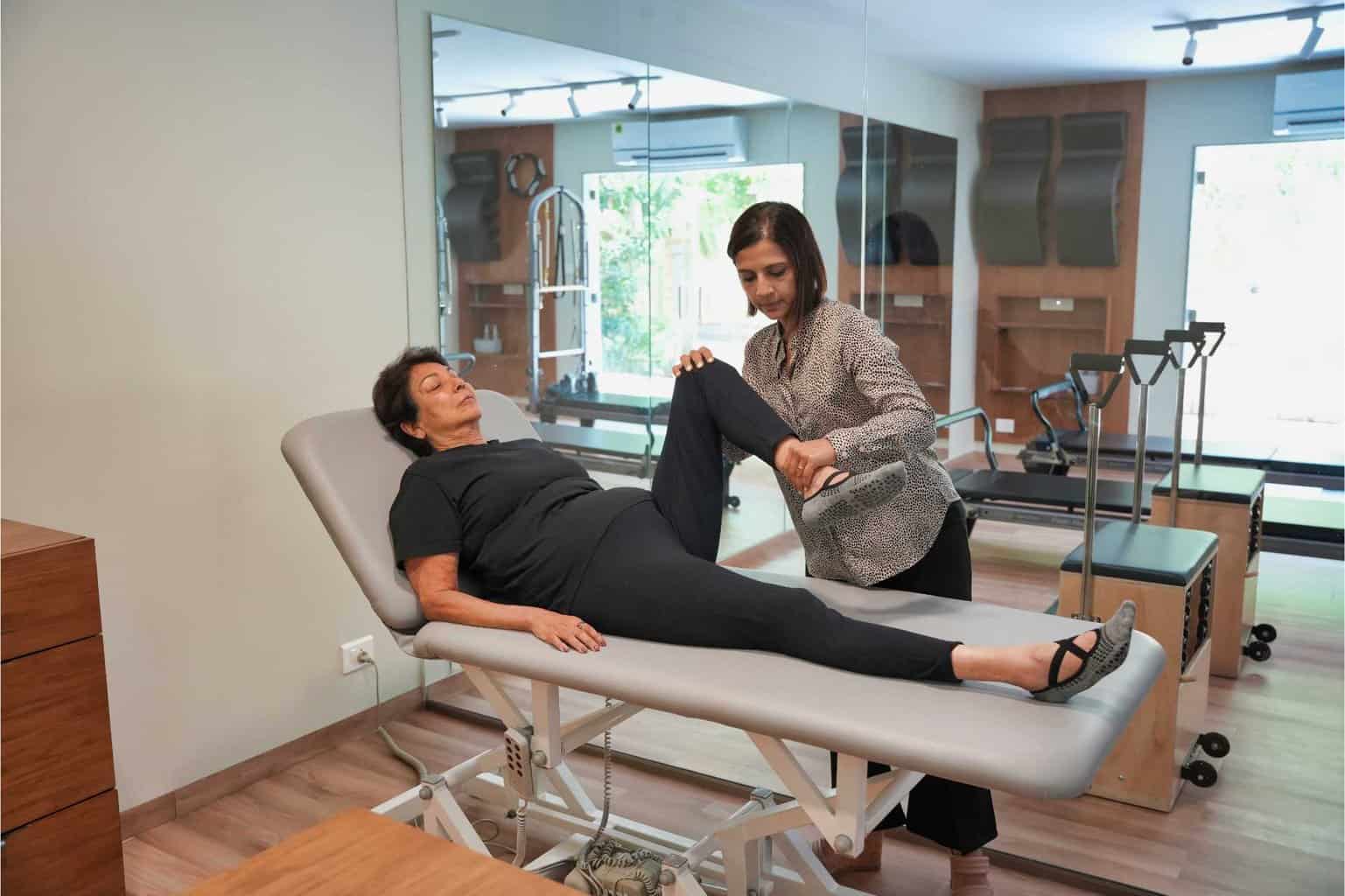 EXPERT REHAB & PHYSIOTHERAPY
PROFESSIONALS
With a combined experience of over 100 years, you are in the safest hands at Moushu's Pilates
"One's fitness should be motivational to oneself, and not a source of stressful competition."
At Moushu's Pilates, we believe in creating lifestyle changes for our clients. With personalised attention and customised plans, we help you achieve your fitness goals, the emphasis being on mind-body coordination and controlled movements. Healing being the cornerstone of our brand, we want our clients to remain healthy and positive.
01
Customized Plans
Based on your individual needs and goals, we design workouts and nutrition plans to suit your lifestyle

02
Experienced Professionals
Our team comprises of excellent Pilates instructors and Physiotherapists with years of training and expertise

03
Detailed Assessment
Understanding your current state of health, flexibility and strength, is the first step in helping you achieve your goals
You can choose from multiple Pilates studios in Mumbai and Pune
We have classes for every one: men, women, couples, kids, active-seniors, sportspersons, pregnant women and more!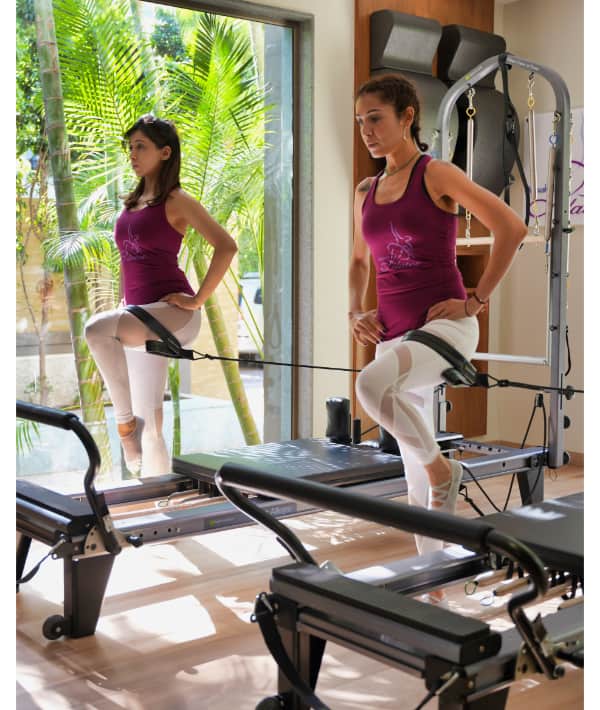 EQUIPMENT PILATES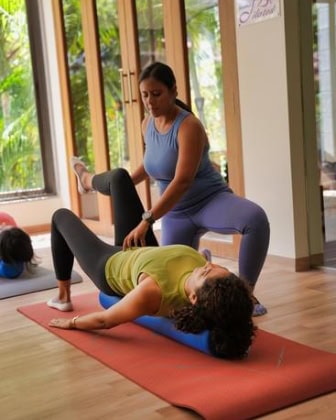 MATWORK PILATES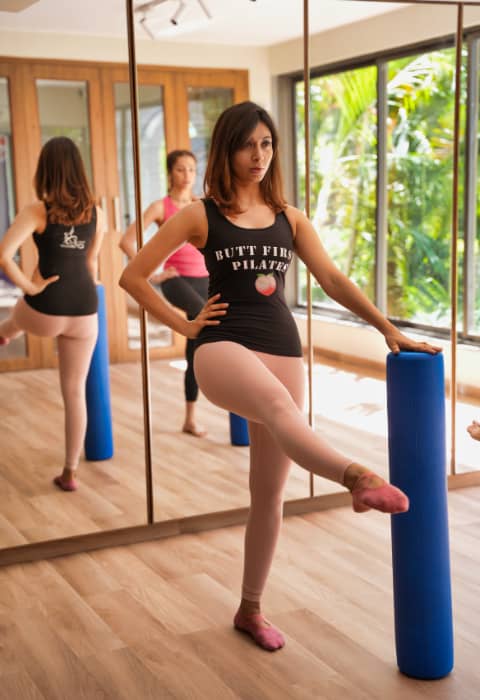 CARDIO & BARRE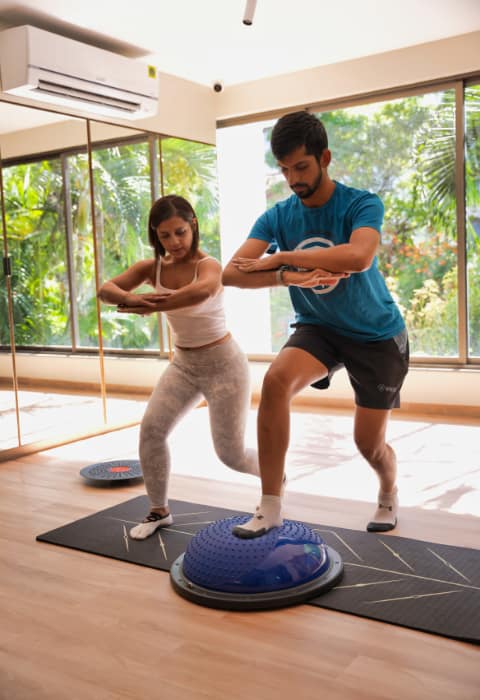 SPORTS PERFORMANCE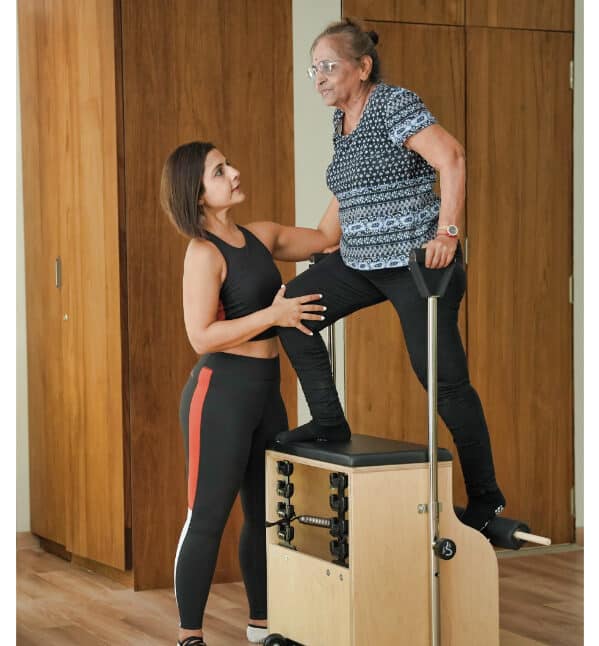 REHAB PILATES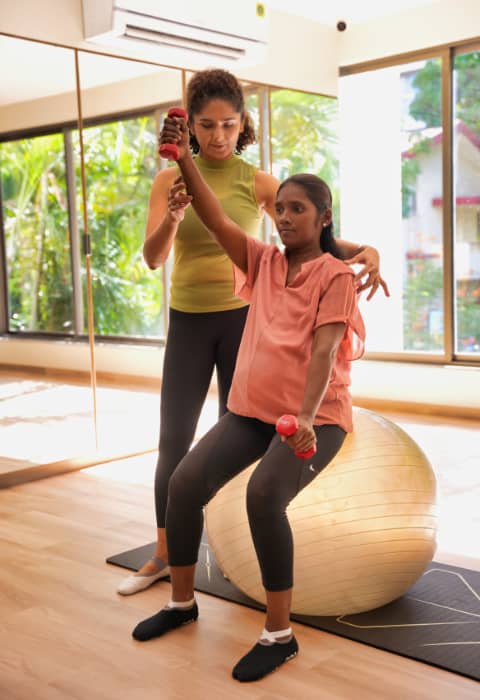 PRE & POST NATAL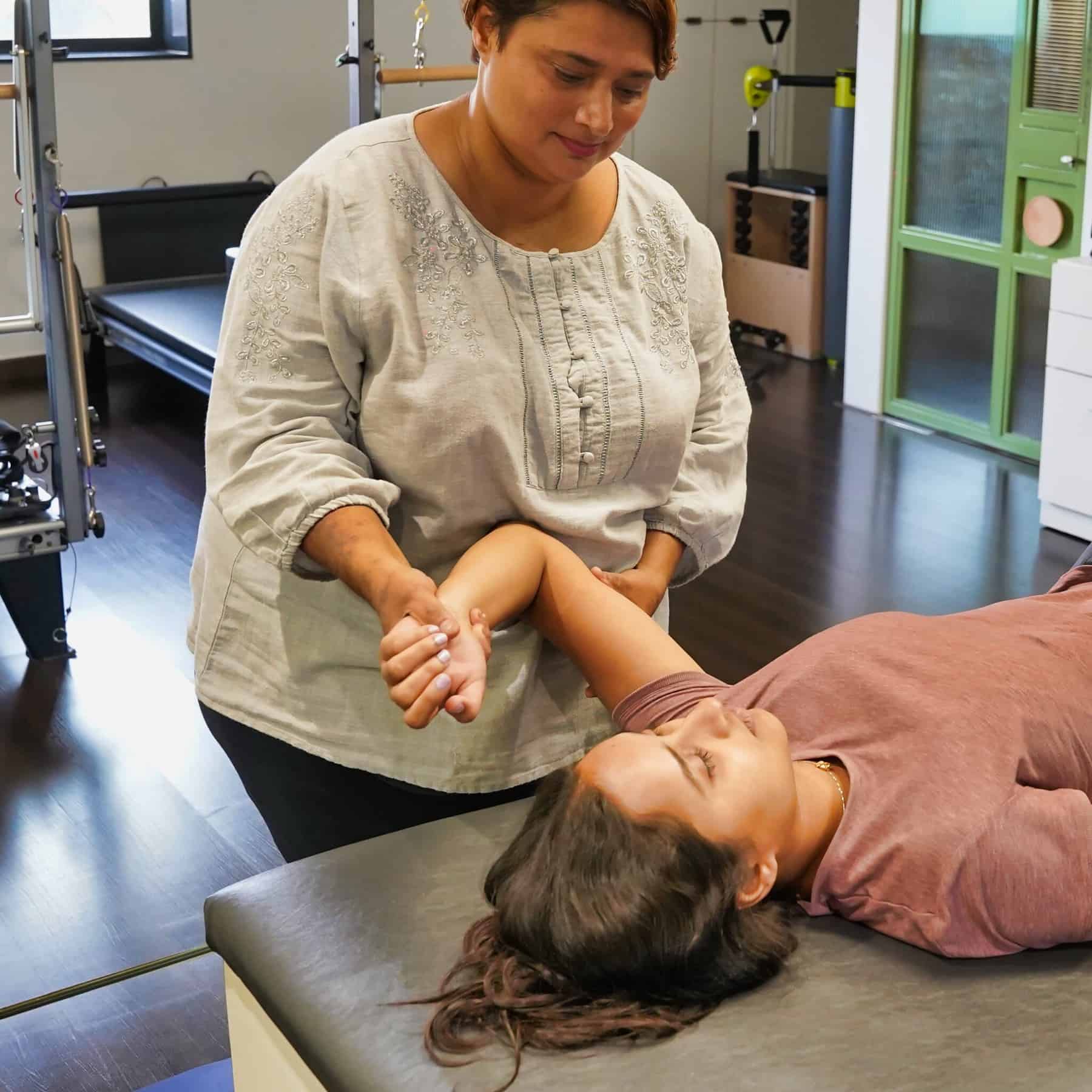 PHYSIOTHERAPY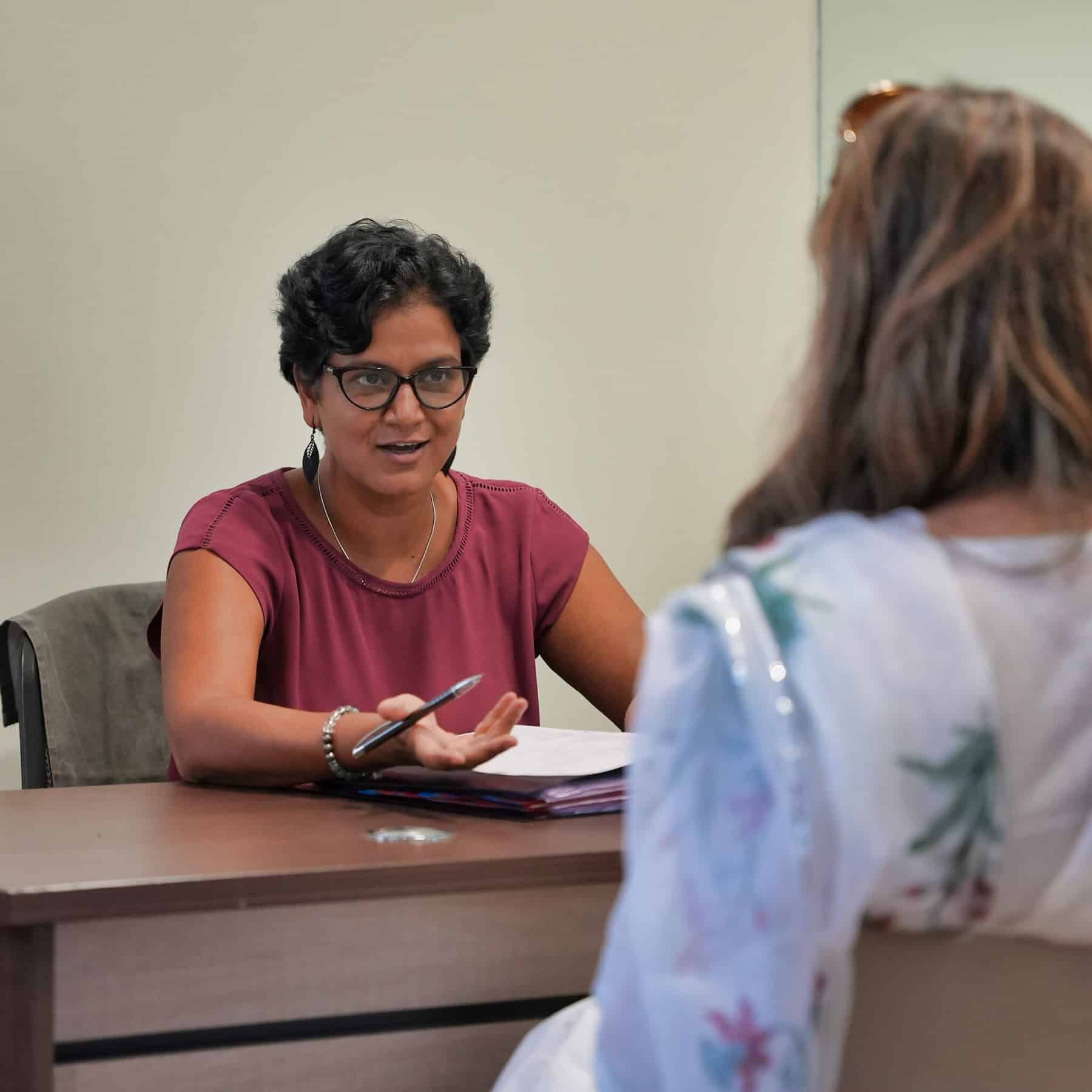 NUTRITION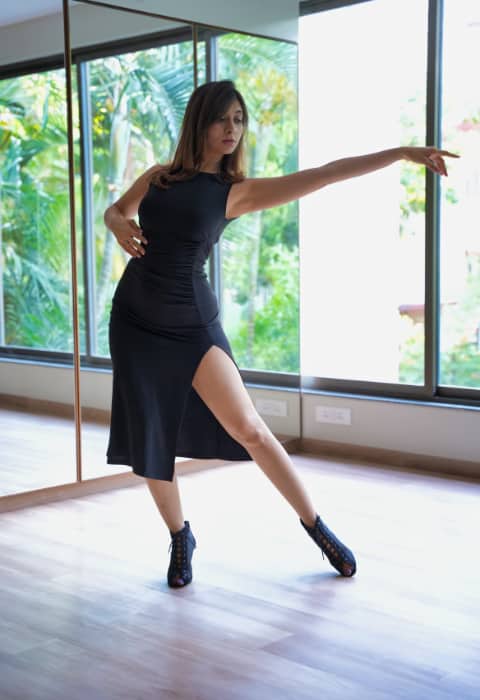 SALSA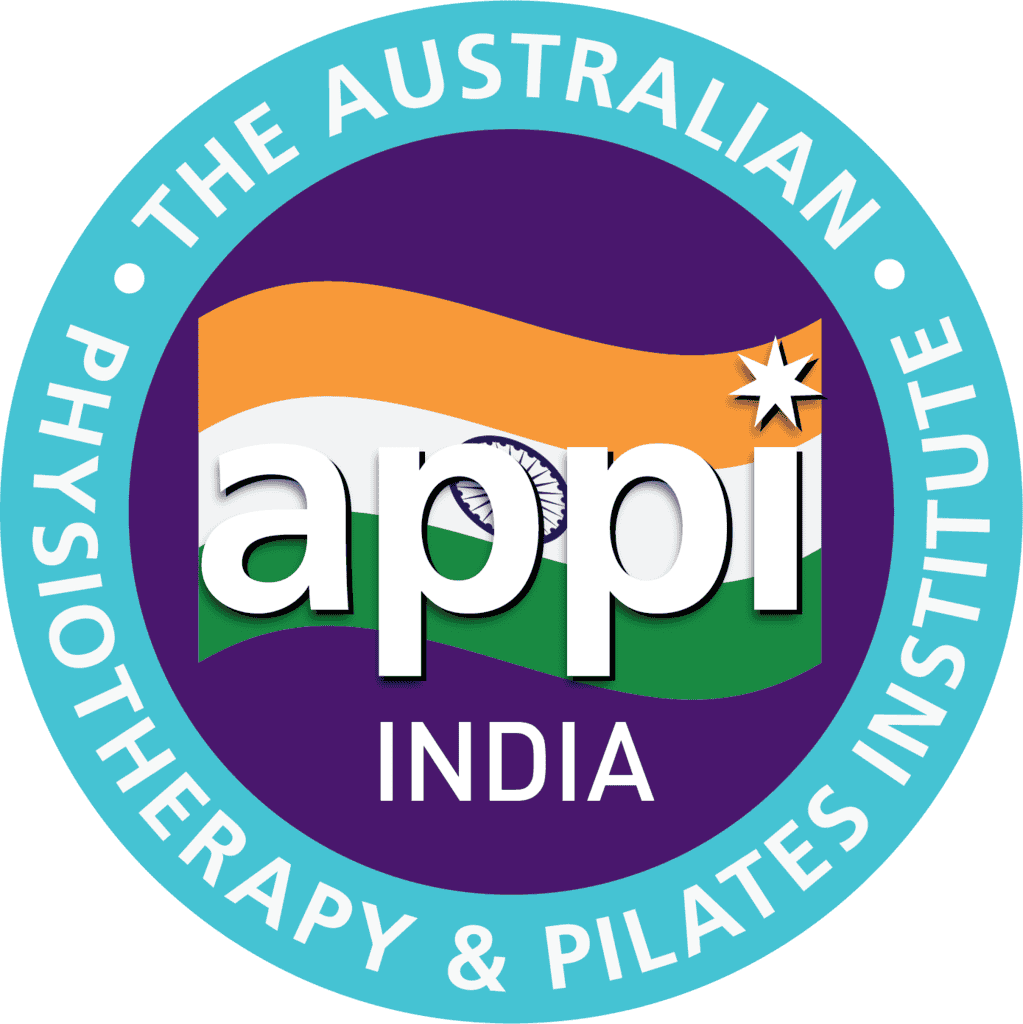 Become a certified Pilates Instructor through our Internationally recognized courses at Moushu's Pilates Education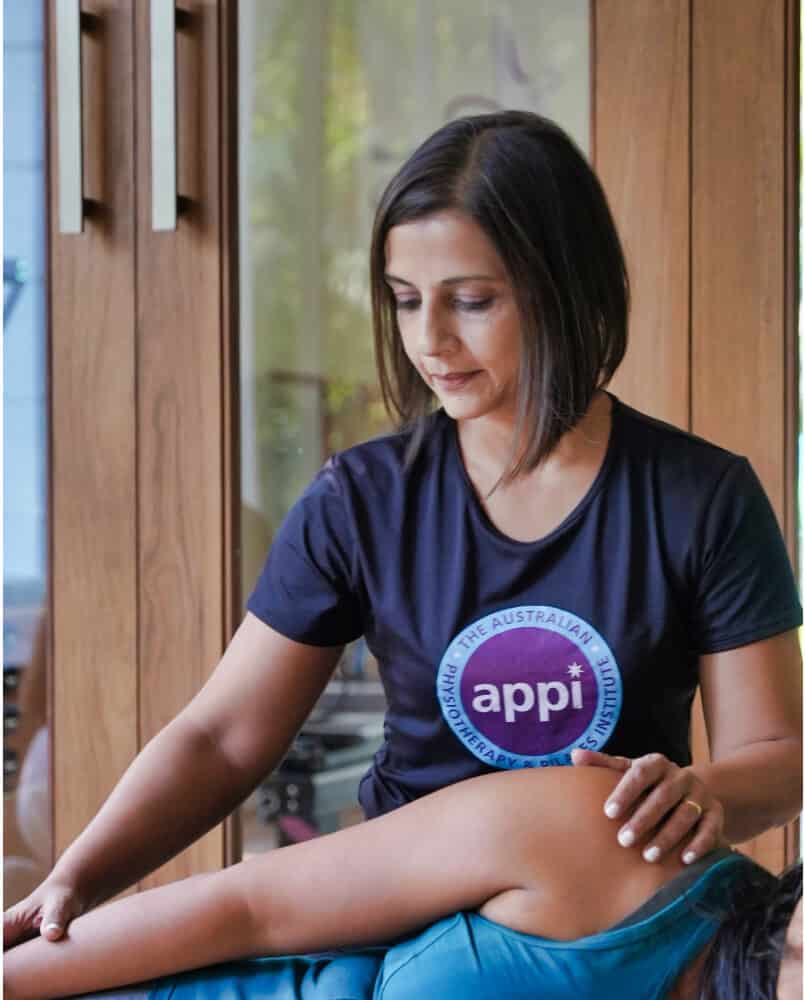 Pilates has been a game changer in my life! I had a very bad attack of Covid in 2020; after which I had tremendous stiffness. My neck would always hurt if I slept wrong even for one day and my knees and hips would hurt if I sat for too long. After starting with Moushu's Pilates classes, in just a month, I feel stronger! Even if there is a gap in my workouts, I don't feel pain!

Adding Pilates training to my regular regimen has been a fun and challenging way for me to reach my goals. In a short period of time, I am experiencing a significant improvement in my general flexibility, poise and core strength. The lower back pain that I had for several years has vanished. I highly recommend Moushu's Pilates to anyone who is looking to take their health to the next level.
Two years ago, I injured my back. My physiotherapist diagnosed me with scoliosis and suggested Pilates. My work involves sitting all day, but Pilates has really helped me with core strength, flexibility, balance, and posture. The instructors add variety to the routine and ensure we don't injure ourselves. I started with matwork and now do equipment classes too. I would highly recommend Moushu's Pilates to everyone.

Joining Moushu's Pilates has been one of the best decisions of my life. I have Arthritis and had undergone a knee replacement for which I consulted Dr. Moushumi Kuvawala for rehab. She is not only the best in her field but also has a very positive aura. It's been just a few weeks but I am much better physically due to which I feel more confident. I am blessed to be a part of Moushu's Pilates family.

Moushu's Pilates offers a great mix of expertise blended with high quality infrastructure and a relaxed and customized approach that suits different individuals in their Pilates journey. Though relatively new in my own journey, I already feel confident about the immense benefits that this has added to me. The experience with the trainers has been comfortable and rewarding so far.
At 30, I had to undergo surgery, chemotherapy and radiation for cancer. 2 years and a fibroid surgery later, even simple movements were painful. That's when I joined Pilates and learnt that I had weakness from scar tissue. Pilates has not only impacted my strength, but my overall connection with my body. My core is stronger than ever. The low-impact moves with expert guidance taught me how to push myself without getting injured.
See what's hot on our Instagram